So, I think I have a slightly better handle on the Safeway promotion but man is it a lot harder then having a list printed out for me!! I know, I'm lazy but seriously to do this promotion I've scoured blogs and websites to find the coupons and the deals that I will actually use since we don't tend to eat taste-free products.
I know, horrible but seriously I like a little fat in my food :) Bad mama!!
I ended up doing 2 transactions once again.
First time around I spent $23.61
I saved: $20.86 with sales an coupons and earned a $10 coupon - of course it didn't print I had to go to customer service and ask for a coupon which wasn't a coupon but that didn't matter till the 2nd transaction.
2nd transaction I did better - after fixing the $10 coupon issue (manager just credited me the $10) and using coupons -
I spent: $13.89
And saved: $23.79
I also got a $10 coupon along with 2 $2.00 coupons for the water so I got $14.00 back meaning I made $0.11 on the transaction! Not much but I'll take it :)
I had an issue with the coupon printing the 2nd time around as well and had to see the manager again who just signed my receipt for $10 off the next time. They were very nice about it but I think the whole thing is a tad frustrating to them. There are 3,000 participating products but they are not all marked. Like my bread (Nature's Own) - there was no tag but it was on the list.
So, your tag may print and it may not but if not just check with the manager in the nicest way possible and they should be of assistance.
As for this week - the water deal is still going on - if you buy 2 6 packs of Deer Park water for $1.99 you will get a $2.00 coupon off your next order.
Check Moneywise Moms for the best list of deals - she does a great job of sharing everything she bought and where she got the coupons and on my limited time I can certainly use her help!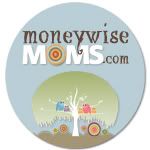 Also go
HERE
TODAY ONLY!!!
to get a rebate for Reynolds Wrap made from 100% recycled aluminum. Essentially you get one roll free up to $3.99 but you have to print it today!! Did I mention you had to do it today before midnight?? It's an Earth Day thing.
Get out there and start saving!!